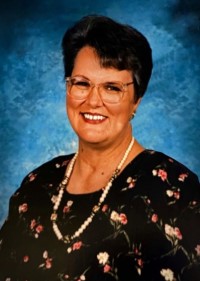 Patricia Louise Carson Jones, 74, of Statesville, N.C., passed away on Saturday, March 5, 2022, at Forsyth Medical Center.
She was born on October 15, 1947, in Iredell County and was the daughter of the late Forest Carson and Sarah Ann Carson. She attended Statesville schools and went on to get her associates degree in accounting at Mitchell Community College and her master's degree in education at Appalachian State University. Patricia had many careers, including homemaker, teacher at Troutman schools and starting a temp service named Job Finders. She was a member at Northview Freewill Baptist Church.
In addition to her parents, Patricia was preceded in death by her husband, Thomas "Tommy" Jones, who passed in 2009.
Patricia is survived by her two daughters, Tanya N. Jones and Tia D. Jones; and two sons, Zachary A. Jones and Zane S. Jones (Charlene). Also surviving are eight grandchildren, Kyle, Racheal, Cameryn, Alex, Hailey, Emma, Grayson and Bailee.
Funeral service will be held at 2 p.m. on Thursday, March 10, at Troutman Funeral Home with a visitation on hour prior, from 1 to 2 p.m. Burial will follow the service at St. Michaels Cemetery.
Troutman Funeral Home is serving the family.