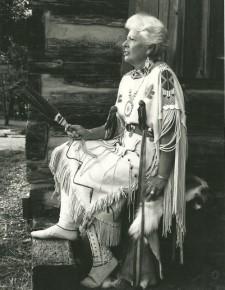 Patsy Clark Lundy, 90, of Statesville, N.C., passed away on Sunday, January 16, 2022, at her home.
Pat was born on July 5, 1931, in Lawton, Okla., to the late Albert and Pauline Cooper Clark. Pat and her husband Bill met in Oklahoma City, Okla., where Pat was in school and Bill was in the U.S. Air Force. They were married in the base chapel at Tinker Air Force Base in Oklahoma City on October 21, 1950. Pat was a proud member of the Comanche Indian Tribe of Oklahoma and would often attend Fairs and Pow Wows whenever possible. She frequently presented programs on the life of the Indian and her tribe to schools, civic clubs and churches in this area. Pat was a travel agent for seventeen years. Her hobbies included traveling, hiking, backpacking, bird watching and cooking competition chili. She was winner of the North Carolina State Chili Championship twice. Pat also was winner of the South Carolina State Championship and Alabama State Championship. She looked forward to attending the CASI International Chili Championship each year in Terlingua, Texas.
In addition to her parents, Pat was preceded in death by her two sons, Samuel Clark Lundy and Wendel Brent Lundy; and grandson, Wesley Craig Lundy.
Pat is survived by her husband, William "Bill" Albert Lundy of the home; son, William Lewis Lundy of Swancea, S.C., eight grandchildren, Michelle Cheri Crotts of Mocksville, N.C.; Capt. William Jody Lundy (Jessica) of Fort Bragg, N.C.; Bradley Wayne Lundy (Lisa) of Wilmington, N.C.; William Hayden Lundy of Cayce, S.C.; Randy Leigh Mossman (Andy) of Advance, N.C.; Danielle Tracy Kahrs (Jordan) of Mocksville, N.C.; Sarah Ashley Moore (Luke Pratt) of Albuquerque, N.M.; and Nicole Susanne Johnson (Wiley) of Las Cruces, N.M. Also surviving are seven great grandchildren.
Burial will take place in the Kiowa, Comanche and Apache Cemetery at Deyo Indian Mission in Comanche County, Okla., at a later date.
In lieu of flowers, the family requests contributions to Hospice and Palliative Care or a charity of your choice. Online condolences can be made to the family at www.troutmanfuneralhome.com.
Troutman Funeral Home is serving the family.