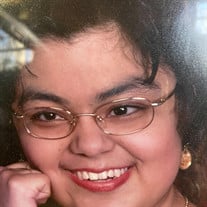 Perla DeJesus Maffucci, 34, of Statesville, N.C., passed away January 25, 2022, at Gordon Hospice House. Perla was born March 5, 1987, in Agua Prieta, Sonora, Mexico. She was a member of Agape Faith Church in Clemmons, N.C.
Perla was preceded in death by two sisters, Marsha Jordan and Malea Kolle.
Survivors include her parents, Pastor Michael Maffucci and Sonja Maffucci of the home; and one sister, Sugar.
Services are incomplete at this time.
Chapman Funeral Home is serving the Maffucci family.