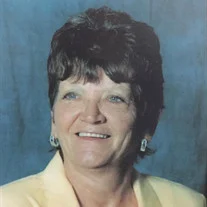 Rachel "Millie" Carpenter Orbison, 80, of Mooresville, N.C., passed away on Tuesday, June 7, 2022, at her residence. She was born on November 12, 1941, in Iredell County to the late William "Bud" Plato Carpenter and Ruth Camella Miller Carpenter. In addition to her parents, she was preceded in death by her loving husband, Jerry Darrell Orbison.
She served as a pastor of several area Methodist churches and started a Hispanic Mission. She had a passion for helping those who needed it, and her door was always open to anyone. Her family and faith were the most important part of her life. She was the glue that kept the family together. Thursday dinners were something everyone looked forward to. Nana's kitchen was always full of grandkids and great grandkids helping her bake. The front porch at Nana's house was a place of laughter and good times.
She is survived by daughters, Lori Stutts (Jerry), Dee Lazenby, Pam Allred (Sam), and Sheila Paleologos (Greg); sons, David Orbison, Rodney Orbison, and Augie Orbison; grandchildren, Derrick Stutts (Susan), Tony Stutts, Crystal Davis (Gregg), Joshua Lazenby (Brittany), Kasey Hill (Mickey), Brandi Roby (Scott), Brooke Strickland (Michael), Ben Allred (Jennifer), John Allred (Erika), Matt Allred (Stephanie), and Hali Warner (Jacob); great-grandchildren, Will, Reagan, Taylor, Trace, Reed, Jacob, Addi, Maddox, Andi, Colt, Clay, Jessica, Jathan, Jordan, Anna, Emily, Natalie, Rachel, Soloman, Zoe, Ben, Noah, Savannah, Olivia, Ava, Mather and Emma.
A memorial service will be held at 10 a.m. on Saturday, June 11, 2022, at Centenary United Methodist Church with Pastor Michael Strickland and Rev. Joe Collins officiating. The family will receive friends one hour prior to the service at the church.
In lieu of flowers, Memorials may be made to Centenary United Methodist Church Children's and Missionary Ministry, 620 Centenary Church Road, Mt Ulla, NC 28125.
Cavin-Cook Funeral Home, Mooresville, is serving the Orbison family. Condolences may be made to the family at www.cavin-cook.com.