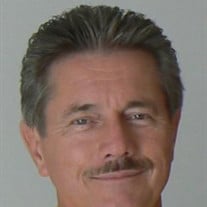 Ralph Douglas "Doug" Taylor, 76, passed away on January 14, 2022. Ralph was born in Dayton, Ohio, to the late Ralph Taylor and Viola Reed Taylor.
First and foremost, Doug loved God and served Him faithfully. He was the ultimate husband and father. He loved spending time with his wife. Additionally, he enjoyed spending time with their children and grandchildren, coaching them and attending their ballgames, dance competitions, and other events. He was a role model for his children and grandchildren by showing them how to live as a Christian, be an incredible spouse, and parent. He taught them everything he could from writing in cursive to changing tires to balancing a checkbook and a great work ethic. He enjoyed golf, sports cars, softball, camping, fishing, boating, hiking, traveling, time at the beach, and hanging out with friends. Doug served our country in the U.S. Army as a Green Beret in the Vietnam War. Doug "talked the talk and walked the walk" and was a very honorable man who will be missed greatly by his family and friends.
He is survived by his loving wife of 40 years, Deborah Taylor; children, Brandon (Paula), Jody Taylor-Dunn, Justin Taylor (Amanda), Ryan Taylor (Amber); grandchildren, Alexis, Taylorae, Isabella, London, Presley, Natalie, Angellina, Marissa, Cypress, Mason, and Chloe; brothers, Russ (Joann) and Ed Taylor; sister, Sandy (Gary) Vosick; numerous nieces and nephews; and his beloved dog, Jake.
A celebration of Life will be held on Tuesday, January 18, 2022, at 2 p.m. at Watermark Church, 321 Clontz Hill Road, Troutman, NC 28166 with Pastor Joel Settle officiating.
In lieu of flowers, memorial contributions can be made to St. Judes Children's Research Hospital, 2101 Rexford Road #165W, Charlotte, NC 28211; Samaritan's Purse, 801 Bamboo Road, Boone, NC 28607; or Watermark Church Building Fund, 321 Clontz Hill Road, Troutman, NC 28166.
Cavin-Cook Funeral Home & Crematory, Mooresville, is serving the Taylor family. Condolences may be made to the family at www.cavin-cook.com.