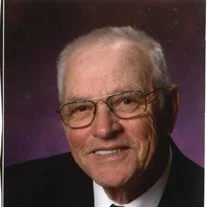 Rayford E. Millsaps, 86, of Statesville, N.C., passed away Wednesday, October 26, 2022, at the Gordon Hospice House after an extended illness. Rayford was born in Alexander County on August 1, 1936, to the late Edward A Millsaps and Pearlie Parker Millsaps. He was a member of Berea Baptist Church In Hiddenite.
In addition to his parents, he was preceded in death by one son, Rayford Clayton Millsaps; and one grandson, Clayton Thomas Millsaps.
Those left to cherish his memory include his wife Nancy Tilley Millsaps of the home; one daughter, Debra C. Millsaps and husband Ingo Krahn of Claremont; two granddaughters, Nancy Bustle and Melissa Smith and husband George; and seven great-grandchildren, Wesley, Crystal and husband Chris, Sally, Luke, Adam, Haylen, and Anna.
A memorial service will be conducted at 11 a.m. on Saturday, October 29, 2022, at Berea Baptist Church conducted by pastor Sheridan Stanton. There will be no formal visitation.
In lieu of flowers, memorials may be given to Berea Baptist Church, c/o Vanessa Sprinkle, 1069 King Sprinkle Road, Hiddenite, NC 28636.
Chapman Funeral Home is serving the family of Rayford E Millsaps.