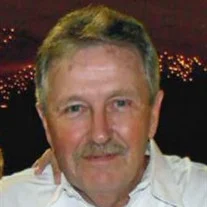 Richard Lynn Carver, 74, of Maiden, N.C., passed away on November 3, 2022.
He was born on December 10, 1947, in Iredell County, N.C., to the late William and Lillian Carver. He proudly served our country in the U.S. Marine Corps. After retirement, Richard found his favorite job working at Lowe's Corporate. He was an avid bowler and horseshoe player. He enjoyed football, especially the Dallas Cowboys and Alabama Crimson Tide. Richard had a great bond with his mini schnauzer, Tyler. He was loved deeply by his family and will be greatly missed.
In addition to his parents, Richard was preceded in death by his brother, Billy Franklin Carver, and Keith Eubanks Carver.
He is survived by his wife, Judy Carver; children, Todd Carver (Tracie), Melinda Carver (Michael Nelson), Angie McGuffin (Colin), Kim Henson (Eddie), and Jennifer Watson; grandchildren, Mason Carver, Olivia Carver, Onna Terry, Courtney Losey and Brittany Losey; nephew, David Carver; and niece, Selena Carver.
A visitation will be held on Monday, November 7, 2022, from 3 to 5 p.m. at Cavin -Cook Funeral Home & Crematory, Mooresville, N.C. A service with full military honors will be held on Tuesday, November 8, 2022, at 9 a.m. at Salisbury National Cemetery, Salisbury, N.C., with the Reverend John Miles officiating.
Cavin-Cook Funeral Home & Crematory, Mooresville, is serving the Carver family. Condolences may be made to the family at www.cavin-cook.com.