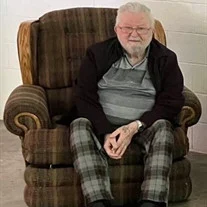 Leroy Bevins Sr., 64, a minister of Jesus Christ, went to meet his Lord and Savior on November 3, 2022.
He was preceded in death by his wife, Gradie Kirk Bevins; sons, Samuel (David) Bevins and Toby Bevins; parents, Woodrow and Gertrude Bevins; brothers, Teddy and Harold Bevins; sisters, Muriel Daughtery and Aliene Lockart; and grandson, Jonathan (Chad) Bevins.
Leroy is survived by his daughter, Sarah McCleese and her husband Kenneth, of Statesville, N.C.; son, Leroy Bevins Jr. and his wife Darlene of Bradenton, Fla.; grandchildren, Colten McCleese, Jessica McCleese, Andrea Webb, Theresa Bevins and Lisa Bevins; great-grandchildren, Hunter McCleese, Jackson McCleese, Joey Foster, Emily Bevins, Dylan Bevins, Hannah Webb, Zachary Chapman and Ashley Chapman; great-great grandchild, Bailey, and one on the way; sisters, Mary Kirk of Maringo, Ohio, and Evelyn Cline and her husband Donald of Narrows, Va.; and numerous nieces and nephews.
A visitation will be held on Wednesday, November 9, 2022, from 6 to 8 p.m. at Cavin-Cook Funeral Home & Crematory, Mooresville, N.C. A funeral service will be held on Thursday, November 10, 2022, at 11 a.m. at Cavin-Cook Funeral Home and Crematory with Pastor Teddy Ogle and Pastor Michael Lynch officiating.
Cavin-Cook Funeral Home & Crematory, Mooresville, is serving the family.