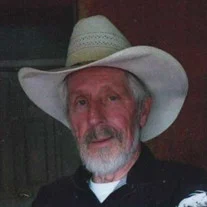 Robert Allen Saxton, also known as "Yank," passed away early Sunday morning, August 7, 2022, from an acute cardiac arrest at age 83.
Robert retired and resided in Love Valley, N.C. He was born June 2, 1939, in Southbound Brook, N.J. His parents were Harold and Christina Saxton. He has two surviving sisters, Gloria Gynn and Gert Orlando.
In his early life he volunteered to serve his country with the United States Army under the 78th infantry Division, where he was known to do some crafty weapons instructions with the GIs. After serving his time for his country, he served his state when elected mayor of Branchburg Township, N.J. Bob eventually left for novel pastures and moved to an unknowing life in North Carolina, where he started a new life. Bob had a passion for doing what he wanted with maybe a plan in mind. For 50-plus years of his life, he was a manager with a handful of fence companies. Bob also dealt a hand as a successful salesman with meeting the needs of his clients by brokering anything from Kirby vacuums to commercial businesses. Finally, in 2004, he went back into politics as "Retired!" His final residence was in Love Valley, where he would live out his cowboy ambitions.
Robert was preceded by his five sons, Robert Saxton (wife Dale Saxton); Mark Saxton; Scott Saxton; Allen Saxton (wife Angel Saxton); and Brian Saxton (wife Christie Saxton). He left behind 10 grandchildren and 13 great grandchildren.
The family will receive friends on Saturday, August 13, from 1 to 2 p.m. with a service following at 2 p.m. at Rocky Hill Baptist Church, 823 Mountain View Road, Statesville, NC 28625.
His second home was Rocky Hill Baptist Church, where he would often volunteer as well as attend the services. Military honors will be performed by Statesville's very own VFW Post 2031. Please feel free to donate to both good causes under a legend's passion.
Cavin-Cook Funeral Home & Crematory, Mooresville, is serving the Saxton family. Condolences may be made to the family at www.cavin-cook.com.