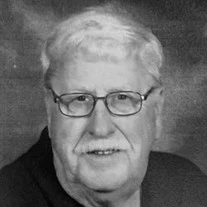 Robert "Bob" Davis, 79, died peacefully at his home in Mooresville on July 8, 2022. Bob was born on October 12, 1942, in Mocksville, N.C.
He graduated from Davie County High School. Bob served as a supervisor in the textile industry at Fiber Industries. Bob was a member of The Loyal Order of the Moose and started Lodge #2498 Riverside Moose Lodge in Hickory. Due to his loyalty and commitment to the Moose, he was awarded the highest honor of the Moose, Pilgrim Degree.
Bob loved spending time with his family. He also enjoyed hunting, fishing, beach music, shag dancing, old cars, NASCAR, and Dean's Barbecue. He and his wife, Janet, were avid bingo players in the community.
He was preceded in death by his wife, Janet Davis; his mother and father, Nannie and Robert Davis; his sisters, Winifred Davis, Martha Medlin, and Myra Ellis; his brother, John Willis Davis; and his son-in-law, Jeff Arnold.
He is survived by his daughter, Dianna "Dee" Arnold; his grandsons, Robert Jolly (Tara) and Davis Jolly; his brother, Donnie Davis (JoAnne); and his beloved little dog, Babe.
Services will be held Sunday, July 17, at 2 p.m. in the Chapel of Cavin-Cook Funeral Home. Visitation for family and friends will be one hour prior to the service from 1 to 2 p.m.
Cavin-Cook Funeral Home and Crematory of Mooresville is serving the family. Condolences may be sent to the family at www.cavin-cook.com.