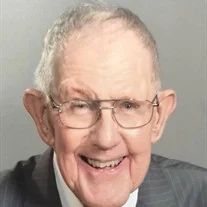 Robert "Gene" Eugene Harris, 88, of Mooresville, N.C., passed away peacefully at home surrounded by his family on Saturday, July 30, 2022. He was born on June 22, 1934 in Mooresville to the late William Benton Harris, Jr. and Mary Query Harris.
He graduated from Mooresville Central High School in 1952, and was a 1954 graduate of N.C. State University, where he studied agriculture and animal science. He was a lifelong member of First Presbyterian Church Mooresville. He was an Elder, Deacon, Choir member and Sunday School teacher. Gene was a full-time dairy farmer by the age of 21. He enjoyed farming and driving a tractor. His favorite place was North Myrtle Beach and that's where he was the happiest. He loved to meet new people and never met a stranger. He will be remembered for his kind heart, sincere smile and the continuous prayers he prayed over his children and grandchildren.
He loved his family and will be greatly missed.
In addition to his parents, he was preceded in death by his loving wife Barbara Scott Harris; daughters, Patricia Diane Harris and Kristin Leigh Harris; grandchildren, Kyle Harris and infant granddaughter; and his companion from later in life, Carol Albrecht.
He is survived by his son, John Scott Harris (Tammy Lipscomb Harris); his youngest daughter, Jennifer Harris Bullard (Ike); grandchildren, Brad Harris (Ashlee), Christian Bullard, Olivia Bullard, Matthew Harris, Kade Harris, and Cole Hartsell; brother, William "Bill" Harris (Sandra), sisters-in-law, Michelle Scott Beam and Judy Scott Sawyer; and many nieces and nephews.
The family would like to thank Tenderhearted Home Care and Hospice and Palliative Care of Iredell County for their amazing services. The family would also like to share a special thank you to Liz Gonzales for being Gene's primary care giver for two and half years. Her love and dedication to Gene went above and beyond.
Funeral service will be held at 2 p.m. on Monday, August 8, 2022 at First Presbyterian Church, Mooresville, with Rev. Dr. David Rockness officiating.
The family will receive friends prior to the service from 12:30 to 2 p.m. at the church parlor. A private family burial will be held. In lieu of flowers, memorials may be made to Community Christian School, 5160 Parkhouse Road, Wilson, NC 27896.
Cavin-Cook Funeral Home, Mooresville is serving the Harris family. Condolences may be made to the family at www.cavin-cook.com.