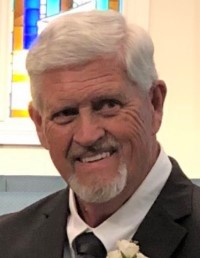 Robert Stephen Bowers, 72, our devoted husband and father, went to be home with his Lord and Savior on March 8, 2022. Mr. Bowers, known to all as Steve, passed away at Gordon Hospice House in Statesville, N.C., following a long and courageous battle with cancer.
Mr. Bowers was born on February 24, 1950, in Charlotte, N.C., and was the second son of the late Edward J. Bowers Sr. and Jean S. Johnston, who survives. He graduated from West Mecklenburg High School in 1968. Mr. Bowers worked hard to provide for his family. In addition to working at Duke Power for 30 years, he also worked two or three part-time jobs. Steve was an avid fisherman, a creator of crazy inventions around the house, and a faithful father, husband, and friend to many.
In addition to his first wife, Cheryl Wilkinson Bowers, Mr. Bowers was preceded in death by his father, Edward J Bowers Sr.; his brother, Edward "Jack" Bowers Jr.; and a grandson, Tobias Cohen Bowers.
On April 13, 2019, Mr. Bowers married Judy S. Bowers, who survives. Steve and Judy shared a unique and special love story. In addition to his wife, Mr. Bowers is survived by his beloved mother, Jean S. Johnston and a sister, Myra B. Smith; four children: Michael Bowers (Tonya), Travis Bowers (Mindi), Tonya Houpe (Gene), and Melissa Bowers Cline (Jon); 15 grandchildren, Aiden, Jake, Gavin, Travis, Tyler, Trey, Truitt, Maeanna, Ethan, Hanna, Madison, Paxton, Peyton, Alexa, and Allie; a special niece, Becky Lamberth; and a large extended family. Mr. Bowers is also survived by special friends, Sam and Suzanne Mckenzie, Gary and Lucinda Cochran, and Carlos and Linda Caulder.
Mr. Bowers was a strong man of faith in the Lord Jesus Christ and lived the life that he professed. He was a lifetime member of Calvary Baptist Church in Charlotte. There, he served as a deacon and Sunday School teacher for many years. Mr. Bowers served on the NC Baptist Men-Disaster Relief Team. As a member of this team, Mr. Bowers traveled to disaster sites, such as Hurricane Katrina, to rebuild homes. In 2019, Mr. Bowers moved to Statesville and became a member of Beulah Baptist Church.
Services celebrating the life of Steve Bowers will be conducted at 3 p.m. on Sunday, March 20, at Beulah Baptist Church with Pastor Brian Burgess officiating. The family will begin receiving friends at 1:30 p.m. The family would like to extend special thanks and appreciation for the excellent care given by Dr. Pam Sholar and staff; Dr. John Nicholson, Nurses Becky and Amy, and by the staff at Gordon Hospice House.
Online condolences may be made to the family at www.troutmanfuneralhome.com.
Troutman Funeral Home is serving the family.