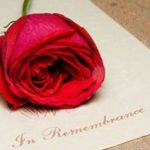 Rockie Alen Reyes, 29, of Statesville, N.C., departed this world on June 20, 2022.
Rockie was born on June 6, 1993, in Iredell County, N.C. He was the son of Vincent Mendoza Reyes Jr. and Vernell Marie Farmer.
He was preceded in death by his grandparents, Vincent Reyes Sr. and Rebecca Reyes.
Rockie is survived by his brothers, Vincent Reyes and Victor Reyes; and his sisters, Jessica Reyes and Vanna Reyes.
A funeral service for Rockie will be held on Thursday, July 14, at Reavis Funeral Home of Statesville beginning at 5 p.m.
Reavis Funeral Home of Statesville are honored to serve the family.