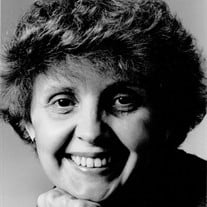 Shirley Avis Freeman, 78, of Mooresville, N.C., passed away peacefully on Friday, July 8, 2022. She was born August 12, 1943, in Williamsport, Pa., to the late Alton and Avis Frey. She moved to State College, Pa., in 1964.
She took secretarial training at Thompson Institute and later earned her Associates Degree in Letters, Arts and Sciences from Pennsylvania State University. She retired from Pennsylvania State University as an Administrative Assistant but continued as a volunteer for CenterPeace. In retirement, Shirley and her husband, Walter E. Freeman, enjoyed entertaining friends and family in both their Pennsylvania and Cayman Island homes. They spent time abroad in Malaysia, Italy and France to name a few places.
After Walter passed, she moved to Mooresville, N.C., in 2014 to be closer to her son's family. There she spent time with her grandchildren, volunteered at Christian Mission and Serenity House, and enjoyed an occasional trip abroad with friends and family.
Her husband of 31 years, Walter E. Freeman, preceded her as did her step-son Peter Freeman.
She is survived by her sister, Mary Elizabeth Bennardi (Eugene); sons, Troy Raker (Dianna) and Walter Raker; and step-children, Paul Freeman (Karen) and Jan Cheney (Patrick); grandchildren, Carl Raker and Margaret Raker; step-grandchildren, Melanie Lucas (William), Liz Freeman, Eric Freeman (Amanda), Adam Freeman, Keaton Freeman, Kate Haire (Aron), and Hannah Knisley; numerous great-grandchildren; her niece, Kim Bennardi; and nephew, Kevin Bennardi.
Services will be held in State College, Pa., at a later date.
Cavin-Cook Funeral Home & Crematory in Mooresville is serving the Freeman family. Condolences may be made to the family at www.cavin-cook.com.