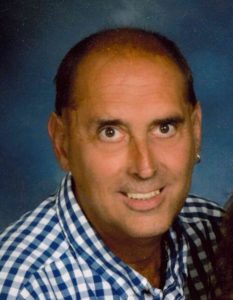 Rodney Steven Jarvis, 60, of Statesville, N.C., passed away Wednesday, March 2, 2022, at his residence.
Rodney was born July 1, 1961, in Iredell County and was the son of the late Paul Jarvis and Patricia Eudy. He attended West Iredell High School and was married to his wife Jean Jarvis for 25 years.
Rodney worked for Orbit Industries in manufactured furniture and security. He loved NASCAR racing and he especially loved and cherished his family. He never missed any of his daughter's high school events.
Along with his wife, he is survived by his daughter; Alison Jarvis; granddaughters, Petty Officer Haylee Oates and Mary Cooper Pennell; and great-granddaughter; Lea Marie DeCausey. He was preceded in death by his uncles, Buster and Bob Jarvis.
He is also survived by his furry family members, Molly, Gunner, Duke, Carter, Muffin and Cooper
A memorial service will be held at Bethlehem United Methodist Church on Tuesday, March 8, 2022, at 3 p.m. The Reverend Cokie Bristol and Pastor Michael Flack will officiate. A visitation will be held one hour prior from 2 to 3 p.m.
Memorials may be given to the Iredell County Animal Shelter, 430 Bristol Drive, Statesville, NC 28677.
Troutman Funeral Home will be assisting the family with their arrangements. Condolences may be made to the family at www.troutmanfuneralhome.com.