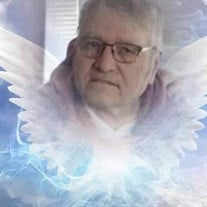 Roger Alan Clapper Sr., 73, of Statesville, passed away unexpectedly on Saturday, January 15, 2022, at his home. Roger was born in Chittenden, Vt., on February 13, 1948, and was the son of the late Rodney Clapper and Evelyn Robinson Clapper. He was a graduate of Milton High School.
Roger worked as a steel fabricator with C&W Fabricators and also Rodney Hunt.
On April 28, 1991, Roger met his future bride, Susanne Hemingway, and four years to the date, Roger married Susanne, and together they shared 26 years of marriage before his passing.
Roger was an avid N.Y. Yankees and N.Y. Giants fan. He was a good, spirited man and a good husband. He enjoyed playing bingo, going to flea markets with Susanne, and doing activities with the kids. It was nothing for him and Susanne to pile the kids into the station wagon and go to the park or to the drive-in.
In addition to his parents, he was preceded in death by a sister, Edith Bullard.
Along with his wife Susanne, left to cherish his memory are their children, Roger Clapper Jr., Randall Clapper, Ruby Clapper, Michael Clapper (Ashley), Matthew Clapper (Amanda), Mark Clapper, Chris Richardson, Tom Anderson, Michael Anderson (Ashley), Holly Schimelpfenig (Alex), and Justin Richardson. He is also survived by a host of grandchildren.
A service to celebrate the life of Roger Clapper Sr. will be conducted at 3 p.m. on Sunday, January 30, 2022, at Mt. Hermon Lutheran Church with Pastor Tom Corbell officiating.
In lieu of flowers, memorials may be made to the American Kidney Foundation at https://www.kidney.org/donation.
Nicholson Funeral Home is honored to serve the family of Roger Alan Clapper Sr.