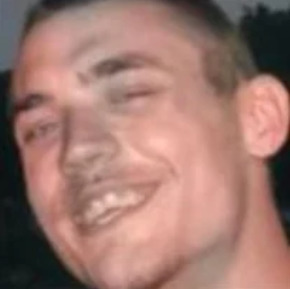 Roger Eric Lackey, 37, passed away May 22, 2022, unexpectedly at his home. Eric was born on December 5, 1984, in Iredell County to Roger Dale "Possum" Lackey of Hiddenite and the late Johana Smith Lackey.
Eric worked in Heating and Cooling all his adult life. Eric enjoyed fishing and working with wood, and he was known for his storytelling and always had people laughing.
In addition to his mother, he was preceded in death by two sisters, Jamie Leigh Lackey and Kelly Dale Lackey; one nephew, Adam Dale; paternal grandfather, Rodger Lee Lackey; and maternal grandparents, R.C. and Minnie Smith.
In addition to his father, those left to cherish his memory include one sister Kimberly Lackey Kennedy of Hiddenite; and three nieces, Katlin Kennedy, Kirstin Kennedy, and Lamya Hartsoe. Also surviving are paternal grandmother, Mildred Lackey; and numerous aunts, uncles, and cousins; long-time girlfriend Danelle McGalliard and her children; and aternal aunt Guynell Chapman.
A Graveside service will be conducted Saturday, June 4, 2022, at 11 a.m. at Sulpher Springs Baptist Church Cemetery. Rev. James Safrit will officiate. The Cremains will lie in state on Friday, June 3, 2022, from 12 noon to 5 p.m. at Chapman Funeral Home.
Chapman Funeral Home is serving the Lackey Family.