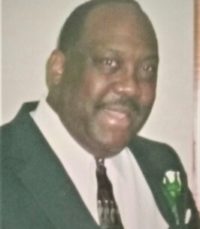 Mr. Ronnie Eugene Conner, 73, of Gastonia, N.C., was born in Statesville, N.C., on May 2, 1949. He was the son of the late Maime Conner. Ronnie went into eternal rest on Friday July 15, 2022, at Accordius Health of Gastonia.
Ronnie graduated from Unity High School in 1967. He continued his education at Western Carolina University, where he graduated in 1977 with his degree in Economics. Ronnie served as the first African-American magistrate of Iredell County for 17 years. Ronnie loved to spend time with his loving wife, watching old Westerns, and he loved joking around and laughing.
In addition to his mother, he was preceded in death by sisters, Malinda Woods and Esther Sharpe; his great aunt, Carolyn Connor; special cousin, Judy Taylor; brothers-in-laws John Redmon, Stephen Davis, and Ronnie Davis; and his sister-in-law, Teresa Conner.
He leaves to cherish his memory of life his wife, Mrs. Betty Conner of the home; his two sons, Clayton (Amber) Waugh of Las Vegas, Nev., and Charlton (Keisha) Conner of Statesville, N.C.; and four grandchildren-, Olivia Waugh, Jordyn Williams, Chandler Conner, and Charlize Conner. He also leaves his brother, Walter "Brenn" Conner; three sisters, Kathy Conner, Shay Conner, and Teresa Redmon; his brother-in-law, Percy "Jerry" Davis (Helen); special cousin, Sandra Wellman; and a host of aunts, nieces, nephews, other relatives, and friends.
Celebration of Life Services are incomplete at this time.
Rutldge & Bigham Funeral Home is serving the famliy.