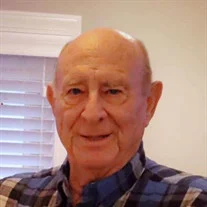 Ronnie William Sisk, who was known as "Pawpaw," passed away Tuesday, March 15, 2022. He was born February 8, 1943, in Paris, Tenn., to the late Cecil Roy Sisk and Sally Williard Sisk.
Ronnie was a graduate of Robert B. Glenn High School, Class of 1961. He retired as district manager of McKinney Drilling Company, in the Winston-Salem office, after 41 years of service. Ronnie would always think of others before himself. He loved his family, church, and community, and he would go above and beyond for them all.
Ronnie is survived by his wife of 61 years, Linda Utt Sisk; son, Michael Sisk (Sandy); daughter, Kim Hampton (Steve); and six grandchildren. He is also survived by two sisters, Linda Brater (Bill) and Pamela Delgado (Frank).
Services celebrating Ronnie's life will be conducted at 2 p.m. Saturday, March 19, 2022, at Union Cross Moravian Church with Reverend Jeff Coppage officiating. The family will receive friends in the sanctuary after the end of the service. Burial will be private.
In lieu of flowers, memorials may be given to Union Cross Moravian Church Building Fund, 4295 High Point Road, Winston-Salem NC 27107.
Nicholson Funeral Home is caring for the family.