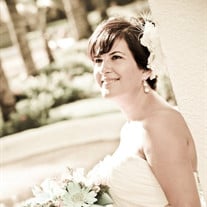 Roselynn Joelle "Roz" Skidmore left this world with grace and ease as she was called home on Monday, January 3, 2022, after a brave seven-year brave with ALS. she was 58 years old.
She is survived by her parents, Juan Jose and Zenaida Vega; her sister, Cyndi Avallone; her husband, Thomas Skidmore; her son, Jesse Ashenfarb; her step-daugher Kelsey Skidmore; and many other family members.
Roz was raised in Spanish Harlem in New York City, where she grew up in the projects. She was proud of her upbringing as she knew how far she had come. She wanted to share that with hard work anything is possible. Her parents instilled in her that she was here for a great life and supported her in each endeavor she took. This support ignited a fire that never let up until her last breath. Roz was always motivated and determined to be better and do better in all that she laid her eyes on.
She graduated Marymount Manhattan College with a bachelor's degree in psychology and went to Columbia University for three years. She started her finance career at the age of 17 at Donaldson, Lufkin & Jenrette. Roz's career spanned 30-plus years, which included work at the following companies: DLJ, Kidder Peabody, Smith Barney, PaineWebber, UBS Financial Services, Lehman Brothers and TIAA Cref. During those 30 years, Roz held positions as a Trader, a Financial Advisor, Regional Administrative Manager, and finally found her true passion in Strategy, Change and Program Management. Roz never took no for an answer; she believed that you needed to keep asking until you found the right person that would give you the yes that you were looking for.
Roz was physically fit, happily married, loved her job, loved being a Mom, and was on top of the world when she received her ALS diagnosis at the age of 51. This forced her to leave behind the career that she worked so hard to build, but she took her diagnosis as a challenge and decided to cherish each moment, experience all that she could, and took the journey as one of God's Warriors cloaked in faith.
She once said, "ALS does not define who I am; it is just something I have to live with. Some may take it as a curse, but I have taken it as a blessing. Maybe one day, my testimony of how Great God is will help others."
Roz was an amazing writer, and she loved to sing and dance. She performed in her Junior High School and High School drama club and traveled on tour performing in a play called Colored Girls. She belonged on stage, center stage.
Roz traveled the world, and took trips every opportunity she had. Her last trip three years ago was to the Grand Canyon. She wanted to share that with her son and her husband. She said it was the most incredible thing she had ever seen.
Although her time was short, she lived each and every day her way with no regrets.
"She believed she could, and so she did!"
The family requests in lieu of flowers, please consider donating to "Roz's ALS Warriors." Your donation will go directly to the ALS foundation to help other families and continue with research. The hope is that one day we will find a cure.
Thank you for being part of Roz's incredible journey.
Cavin-Cook Funeral Home and Crematory, Mooresville, is serving the family. Condolences may be sent to the family at www.cavin-cook.com.