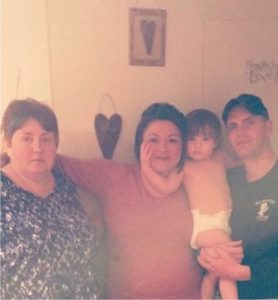 Roxzena E. Caron, 62, of Statesville, N.C., passed away on Thursday, September 8, 2022.
Roxzena was born on June 21, 1960, in Houlton, Maine, to the late Clifford Caron and Reita Little. She shared 19 wonderful years with her loving partner, George Pliska, who survives. Roxzena loved her family and friends and will be greatly missed by all who knew her. She enjoyed church and keeping a prayer chain.
Those left to cherish her memory include her partner, George Pliska; son, Jayson W. Caron and daughter-in-law Tina Caron of Easton, Maine; grandchildren, Brooke, Destiny and Ethan Cyr and Madison Stevens and her special granddaughter, Neveah Caron.
Troutman Funeral Home is serving the family.