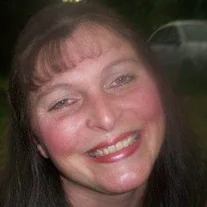 Shasta Vickie Back Rose, 43, of Mount Ulla, N.C., passed away on Friday, June 24, 2022. She was born on February 2, 1979, in Hazard, Ky., to Debra Adams Russell and the late Oscar Back.
In addition to her father, Shasta was preceded in death on April 20, 2022, by her husband, Steven Rose. She was also preceded in death by her grandmother, Barbara Adams, and uncle, Ricky Adams.
Shasta enjoyed working at Corrine's Café in Mooresville and meeting everyone who came in there to eat. She had a green thumb and loved to grow flowers and vegetables. She enjoyed cooking and was very good at it. Shasta was a treasured friend and had a large circle of people who loved her. More than anything, she loved being a mom to Abby and teaching her to cook, garden and simply spending time with her.
She is survived by her daughter, Abby Rose; mother, Debra Russell (James); sister, Michelle Sandlin (Eddie), mother-in-law, Doris Rose, sister-in-law, Teresa Vickers; brother-in-law Jimmy Rose (Donna); nieces, Ronica Neace, Shelby Sandlin, Emily Firman (Kyle), and Mackenzie Nicholson; nephews, Corey Neace, Jacob Griffith, and Joseph Griffith; great-nephews, Chace Neace, Karson Neace, and Waylon Firman; and great-nieces, Ivy Anne Firman and Sara Leatherman.
A memorial service will be held on Tuesday, June 28, 2022, at 2 p.m. at Cavin-Cook Funeral Home & Crematory with the Rev. Eddie Graham officiating.
In lieu of flowers, memorial contributions can be made to Cavin-Cook Funeral Home & Crematory, P.O. Box 977, Mooresville, NC 28115, (704) 664-3363 to assist the family with funeral expenses.
A special thank you to her sister-in-law, Teresa Vickers, for her loving care of Shasta during her illness.
Cavin-Cook Funeral Home & Crematory, Mooresville, is serving the Rose family. Condolences may be made to the family at www.cavin-cook.com.