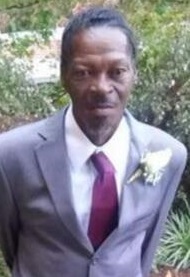 Mr. Spencer Dale Brawley, 62, was born in Rowan County, N.C., on November 17, 1959, to the late Leon Brawley and Bertha Stockton Brawley. He departed this life on Sunday, November 13, 2022, at Iredell Memorial Hospital in Statesville, N.C.
Spencer graduated from West Rowan High School and was employed as a custodian with Iredell Health Systems. At an early age, he attended Cameron Presbyterian Church.
In addition to his parents, he was preceded in death by his brother, Terry Brawley; sister, Juanita Strong; and his granddaughter, Shantee Pratt.
He leaves to cherish the memory of his life his wife Diane Savoy of Statesville; two sons, Deangleo (Aashley) Savoy of Mocksville and Damian Savoy of Statesville; six daughters, Dana (Tyrone) Savoy Speller, Vermenia (Alexis) Danner of Maryland, Deannea Savoy, Denean Savoy, Danielle Savoy, and Dawn'sha Staunton, all of Mooresville; one brother, Ron (Mildred) Brawley of Philadelphia; three sisters, Carolyn (Jesse) Powell of Maryland, Glenda Brawley of Virginia, and April (Alfred) Donalds; one sister-in-law, LaJoyce Ann Brawley; sixteen grandchildren, Diamiah Sturgis, Da'Treon Davis, Tenia Davis, Amiya Butler, DeYana Savoy, DeAsia Savoy, Tyquez Bowman, Damir Savoy, Amelia Faulkner, Amaria Faulkner, Dy'Niyah Savoy, Damirion Garner, Harmony Savoy, Dezimyah Savoy, Zymir Brown, Devorio Brown, and Anyla Brown; and a host of nieces, nephews, other relatives, and friends.
A Celebration of Life service will be held on Saturday, November 19, 2022, at 2 p.m. at Rutledge and Bigham, Statesville. Visitation will be from 1 to 2 p.m. at the funeral home. Pastor Aaron Stockton will be officiating, and Minister Carolyn Brawley Powell will deliver the eulogy.
Visit the Book of Memories for Mr. Brawley at www.rutledgeandbigham.com.
Rutledge and Bigham is serving the Brawley family.