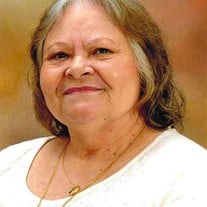 Sylvia Travieso, 82, of Mooresville, N.C., sadly passed away on September 2, 2022.
She was born on May 3, 1940, in Manati, Puerto Rico. Her family will remember her as having spent her life in service to others as a dutiful daughter, a loving wife and mother, and as a grandmother to seven. Even in her work life, she chose to help others as a home health aide until retiring in the 1990s to become a full-time grandmother. Sylvia spent most of her adult life in New York City after moving there in the 1960s, joining the ranks of thousands of other "Nuyoricans" who relocated to NYC in search of the American dream and who changed the cultural landscape of the city for generations to come. It was in NYC that she married her husband Benito and raised her three beautiful children, Kenny, Lisa and Sylvia.
In addition to her parents, she was preceded in death by her husband, Benito Travieso; her sister-in-law, Gladys (Eddie) Flores; and by her only son, Kenneth (Nina) Travieso.
Sylvia is survived by her two loving daughters, Sylvia (Evelio) Martinez and Lisa Travieso; her sister, Nydia Acevedo; her seven grandchildren; her great granddaughter; and many nieces and nephews.
Please join us in celebrating her life during her memorial service on Thursday, September 8, at 11 a.m. at St. Therese Catholic Church, 217 Brawley School Road, Mooresville, NC 28117.
Cavin-Cook Funeral Home & Crematory, Mooresville, is serving the Travieso family. Condolences may be made to the family at www.cavin-cook.com.