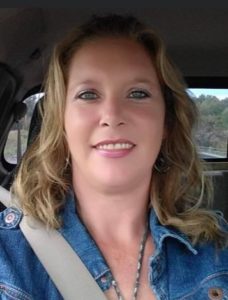 Tara Marie Jones, 44, of Verona, N.Y., passed away on December 18, 2022. She was a native of Mooresville, N.C., and was the daughter of Joe Henry Jones of Statesville, N.C., and Karen Ruth Derrick of Audubon, Iowa.
Her grandmothers, Etheyl Marie Derrick and Esther Jones, preceded her in death.
In addition to her parents, Tara is survived by her sons, David Michael Sherrill and Jacob Nathaniel "Nathan" Sherrill; by her sisters, Teaka Jones (Bo), Cheri Ketchie (Matt), and Andrea Jones; and by her nieces and nephews, Joseph Jones, Bryan Ketchie, Stacey Ketchie, Hunter Kasler, and Breanna Bruce.
A celebration of Tara's life will be held at Bunch-Johnson Funeral Home in Statesville on Friday, January 6, 2022, from 1 to 3 p.m. In lieu of flowers, memorials may be designated to the funeral home for her arrangements.
Bunch-Johnson Funeral Home is honored to be entrusted with the care of Ms. Jones and her family.