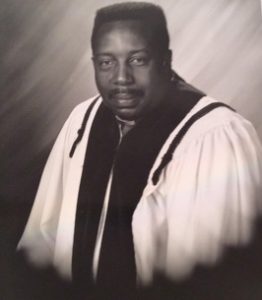 Apostle Bishop Teroy Young, 73, was born in Iredell County on December 31, 1948, to the late Vick Young and Pauline Patterson Young. He departed this life on Thursday, August 4, 2022, in Valdosta, Ga.
Apostle Bishop Teroy attended Morningside School, and he was a custodian and maintenance worker for the Iredell County School System as well as Walmart. Apostle Bishop Teroy's passion and main purpose of life was church and preaching the Word of the Lord. He attended St. Paul United Methodist Church in Mooresville, N.C., and St. James First Baptist Church of Troutman, N.C.. Apostle Bishop Teroy began ministering in 1977, and opened his first church, Deliverance Center for Jesus, in 1981.
He was preceded in death by three brothers, Floyd Young, Fred Young, and William Young; and two sisters, Lucille Moton and Alice Sherrill.
Apostle Bishop Teroy leaves to cherish the memory of his life one son, Teross (Renee') Young of Troutman; four daughters, April (Dennis) Eckles of Albany Georgia, Nina (Andre) Reid of Mooresville, Samantha Young of Maryland, and Melinda (Elmer) Barber Jr., of Statesville; one brother, Howard Young of Florida; three sisters, Overseer Virginia Byers of Troutman, Melva Norman of Statesville, and Barbara Young of Statesville; nine grandchildren, Preston Young, Dennis Eckles Jr., Denielle (Matthew) McCray, Denzel (Ariel) Eckles, Tristan Reid, KenDarius Barber, Taylor Barber, Gabriel (Aliyah) Young, and Tyler Young; ten great-grandchildren, Aaliyah Young, Mia Barber, Dennis Eckles III, Shelea McCray, Acen Eckles, Amir Eckles, Aviyanna Eckles, Abram Young, and Matthew McCray Jr.; a host of nephews, nieces, whom he loved as his own, cousins, other relatives, family, and friends.
A Celebration of Life service will be held at Faith Deliverance Center for Jesus on Wednesday, August 10, 2022. Visitation will be from 11 a.m. to 12 noon, and burial will follow in the St. Paul United Methodist Church in Mooresville, N.C. Flowers may be sent to Rutledge & Bigham Funeral Home in care of Apostle Bishop Teroy Young.
Rutledge & Bigham Funeral Home is serving the family.