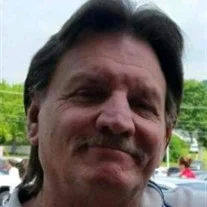 Terry Lynn Sherrill, 69, of Mooresville, N.C., passed away on Monday, August 22, 2022, at his home. He was born on May 22, 1953, in Mooresville to Margaret Eagle Sherrill and the late Fredrick Sherrill Jr.
Terry was a retired truck driver. He loved spending time with his family. He was a loving and devoted son, taking care of his ailing mother until the end.
He adored all of his grandchildren and great-grandchildren. They were all "Great" in his eyes. He had nicknames for each of them! He was the jokester of the family, and kept us laughing and everyone who knew him loved him. That was our Daddy, and he will be greatly missed because he was loved by many, many hearts.
In addition to his mother, Margaret Sherrill, Terry is survived by daughters, Katie Ingle and Jennifer Dunnivan; grandchildren, MaKayla Sherrill, Chelsie Ingle, Krista and Jonathan Dunnivan, and Caleb Pace; gand reat-grandchildren, Jaiden and Braxton Reed and Kinsley Shumate.
It was our dad's wish that everyone remember him at your last encounter with him. The good times. Remember him with love and a smile. He did not want a service where everyone comes together in grief and sorrow. Remember him joking, smiling, and loving each of you.
In lieu of flowers, memorials may be made to Cavin-Cook Funeral Home to offset the expenses of the funeral.
Cavin-Cook Funeral Home and Crematory, Mooresville, is serving the Sherrill family. Condolences may be sent to the family at www.cavin-cook.com.