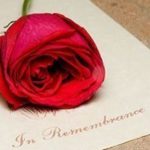 Virginia Betty Lott Nielsen, 97, of Statesville, N.C., passed away September 3, 2022, at Maple Leaf Health Care in Statesville after a brief illness. Ginny was born August 13, 1925, in Plainfield, N.J., to the late Theodore Edson Lott and Elizabeth Loshen Lott.
Ginny work as a local missionary and was a member of the Kingdom Hall of Jehovah's Witness.
In addition to her parents, she was preceded in death by one sister Cynthia Wells, and one grandson Gabriel Nielsen.
Those left to cherish her memory include two sons, Hans Nielsen and wife Jean of Statesville, and Jonathan Nielsen and wife Janel of South Carolina; three daughters, Kathleen Crist and husband Douglas of New Jersey, Elizabeth Bieniasz and husband Joseph of New Jersey, and Nancy Hoppe and husband Phillip of North Carolina; and one sister, Merle Waterman and husband Jim of Florida. Ginny was blessed with ten grandchildren and numerous nieces and nephews.
A Memorial Service will be conducted at Kingdom Hall of Jehovah's Witness. Elder Johnny Cockerham will officiate. The date and Time will be announced later.
Chapman Funeral Home is serving the Nielsen Family.