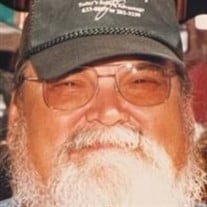 William "Crockett" Richardson, 76, passed away on Sunday, February 27, 2022, in Harkers Island, N.C. Born on March 10, 1945, in Buncombe County, N.C., he was the son of the late William Crockett Richardson and Julia Dedier Richardson
Crockett loved to fish on the coast, had a passion for collecting antiques, and enjoyed going to auctions. His collection consisted of antique glass, and he had collected over 2,000 antique toothpick holders. He loved music, especially the Oak Ridge Boys and the Eagles.
In addition to his parents, Crockett was preceded in death by his grandson, Joshua Jove; sister, John David Richardson and Kathleen Pipes. Those left to cherish his memory include his wife, Catherine "Cathie" Richardson; his children, William Crockett Richardson III and his wife Amy Rebecca, and Priscilla Jove and her husband Brian Shew; grandchildren, Graham Richardson and Benjamin Richardson, and Seb Jove and Libby Jove; and several nieces and nephews.
A Celebration of Life will be held at 2 p.m. Friday, March 4, 2022, at the graveside in Oakwood Cemetery. A catered reception will follow at Nicholson Funeral Home where family and friends can gather to celebrate the life of Crockett.
Nicholson Funeral Home has the honor of serving the Richardson family.