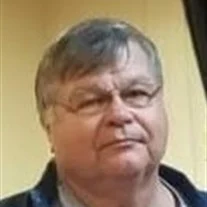 William "Bobo" Taylor Luther, 70, of Mooresville, N.C., passed away on Saturday, December 3, 2022. He was born on August 22, 1952, in Richmond, Va., to the late Robert and Elsie Batts Luther.
He enjoyed drag racing, where he owned his own car and his son drove in the races. He was a family man who loved his family. He could always be counted on to help anyone in need.
In addition to his parents, he was preceded in death by brothers, Stewart Luther, Bobby Luther, Tommy Luther, and Martin Luther.
He is survived by his loving wife, Essie Walker Luther; children, David Luther; T.J. Luther (Melanie), and Tommy Luther (Corrina); sister-in-law, Merneen Luther; 11 grandchildren; five great grandchildren; and five nieces and nephews.
A celebration of life service will be held at a later date.
In lieu of flowers, the gofundme page link is Celeration of Life, organized by Tommy Luther.
Cavin-Cook Funeral Home, Mooresville is serving the Luther family. Condolences may be made to www.cavin-cook.com.