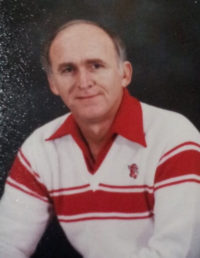 Alfred "Jim" James Gardner, 81, of Troutman, N.C., passed away on Thursday, January 5, 2023, at Iredell Memorial Hospital.
Jim was born on September 30, 1941, in Iredell County, N.C., to the late Alfred J. "Red" Gardner and Thelma West Moreland Gardner. He proudly served in the U.S. Air Force and went on to become owner/manager of Carpet Rentals Inc. Jim was also a Master Mason at the Mt. Moriah Lodge #690 in Statesville.
In addition to his parents, Jim was preceded in death by his son, James "Wesley" Gardner.
Those left to cherish his memory include his wife, Brenda Holder Gardner; daughters, Tonya M. Gardner and Julie P. Gardner; grandchildren; and his brother, Tony Gene Gardner.
No services have been planned at this time. In lieu of flowers, memorials are asked to be sent to Matthew 25 Ministries, 3223 Harmony Highway, Harmony, NC 28634; or to The Masonic Home for Children at Oxford, 600 College Street, Oxford, NC 27565.
Troutman Funeral Home is serving the family.