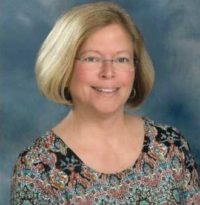 Amanda Rae Williams Brookshire, 55, passed away on Thursday morning, March 9, 2023, at 7:30 a.m.
She was born in Iredell County on December, 27, 1967, the daughter of the late Ronald A. and Zoe Ann Shytle Williams.
Amanda graduated as the Salutatorian of the Class of 1986 at West Iredell High School. She further graduated from Mars Hill University with a Bachelor's Degree in Recreational Therapy and Psychology, and also from Gardner-Webb University with a Master's Degree in Clinical Counseling and School Psychology. She began her professional career first as a Recreational Therapist at the VA Hospital in Johnson City, Tenn., and then continued in other capacities of counseling and recreational therapy at Blue Water Clubhouse in Port Huron, Mich., and Iredell County Easter Seals UCP, and eventually moving on to Iredell-Statesville Schools, where she served in her life's ambition for 8 1/2 years as the School Counselor for Scotts Elementary School.
Amanda also worked for eight years as the Music Director for Bethlehem United Methodist Church in Statesville, a position that she dearly and truly loved, and in which she could be (as she would often say) "in the music," playing the piano and singing and directing not only with great skill, but also with boundless joy and passion. The choir members of Bethlehem United Methodist Church were among some of Amanda's most favorite people, and together they shared many of the best memories of her life in their wonderful ministry of music.
Amanda loved being anywhere outside in the sun, whether at the beach, the mountains, at home by her pool or tending her yard and lovely flower gardens.
Amanda will always be known and remembered as a warm, loving, gracious, kind and caring person whose purpose in life was to nurture others in a quiet and generous way. Her compassion for serving children at the school, in the surrounding neighborhoods, at her church, and through Hospice Rainbow Kidz, has been highly recognized and deeply appreciated by the children, their families, and all who were fortunate enough to spend time with her and benefit from her unending empathy and support.
Most importantly, Amanda loved her children and her family with all her heart, and even though they are broken-hearted at her loss, her most ardent prayer was that they will always know and remember how much they meant to her, and how proud she was that they have become, and are becoming, such good people despite the many challenges that they all have faced in their lives.
Amanda is survived by her sons, Jonathan, Noah and Luke Brookshire; by her sister, Angela Williams Ilse (Paul); her brother, Alan Williams (Theresa); and nieces and nephews, Tyler Williams, Ann Marie Ilse, Morgan Ilse, Gavin Williams, Will Ilse and Jack Ilse; along with numerous aunts, uncles and cousins. She was preceded in death by her parents; her husband, John G. Brookshire; and an infant daughter, Victoria Anne Brookshire. There are also hundreds of surviving friends who will mourn her loss and who will forever be inspired by this sweet, courageous and faithful woman.
Funeral services for Amanda Williams Brookshire have been set for 2 p.m. on Monday, March 13, at Bethlehem United Methodist Church in Statesville, N.C. Visitation will take place at 1 p.m. prior to the service in the CLC. Interment will be held in the cemetery of Bethlehem UMC immediately following the service. Pallbearers are Don Anders, Richard Charles, Peter Eller, Chathan Goodin, Bob Kontos, Terry Rodland, Tim Roseman and Tyler Williams.
The family would like to thank all who have called, prayed, stopped by, sent kind notes and cards, helped around her house, and brought or sent wonderful meals during the three long years that Amanda battled cancer with such dignity and grace. Special thanks also go out to Dr. Pam Sholar and all of the staff of the Gordon Hospice House.
At Amanda's request, please direct all donations in her name or on her behalf to Iredell County Hospice Rainbow Kidz, C/O Leigh Ann Darty, 2347 Simonton Road, Statesville NC 28625.
This obituary was lovingly prepared and submitted with honor at Amanda's request by LeAnne Hall.
Fond memories and expressions of sympathy may be shared for the Brookshire family at www.bunchjohnsonfuneralhome.com.
Bunch-Johnson Funeral Home is in charge of Amanda's arrangements.