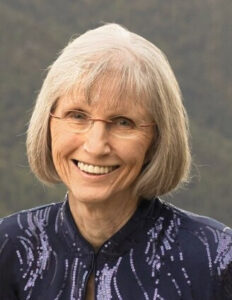 Ann Byers Gilleland, 82, of Troutman, N.C., passed away on October 12, 2023, at Iredell Memorial Hospital surrounded by her family.
Ann, who was affectionately referred to as Annie by her grandchildren, was born on July 17, 1941, in Alexander County, N.C., to Earl Byers and Gladys Smith Byers, who preceded her in death. She married Bobby Gilleland on February 13, 1962. He also preceded her in death. Together they had one daughter, Paula.
Ann worked for 40-plus years in the banking industry and poured her heart and soul into her family. Annie was a devoted mother, grandmother, sister, and friend.
In addition to her parents and husband, she was also preceded in death by her brother, Ed Ray Byers.
Ann is survived by her daughter, Paula Marlowe (Barry); her grandchildren, Sarah Jones (Matthew), and Ethan Marlowe (Elizabeth); bonus great-grandchildren, Kady and Ayvrie Jones; siblings, Jack Byers, Mia Edwards, Jean Troutman, and Polly Brown (Charles); and godsons Chris and Philip Brown.
Visitation will be held on Tuesday, October 17, 2023, from 6 to 8 p.m. at Troutman Funeral Home. Funeral services will be Wednesday, October 18, 2023, at 2 p.m. at Mountain Road Baptist Church. Internment will follow at Iredell Memorial Park. Services will be officiated by her nephew and godson, Reverend Philip Brown.
Pallbearers will be Ethan Marlowe, Scott Byers, Keith Troutman, Chris Brown, Jody Holland, and Gary Gilleland.
In lieu of flowers, the family asks donations be made to Army Emergency Relief, 2530 Crystal Drive Suite 13161, Arlington, VA 22202 (www.armyemergencyrelief.org/donate), Purple Heart Homes, 755 Washington Ave., Statesville, NC 28677 (www.phhusa.org/donate) or Gideons International, P.O. Box 1321, Statesville, NC 28677.
Troutman Funeral Home is serving the family.