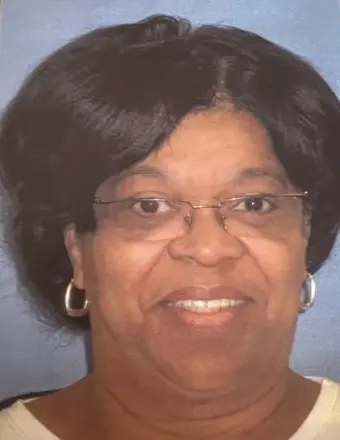 Barbara Ophelia Turner, 72, of Statesville, N.C., passed away on Tuesday, August 1, 2023. The daughter of the late James Alvin Turner Sr. and Maggie Turner, she was born in Iredell County on September 24, 1950.
Barbara was a 1968 graduate of Morningside High School. She was a member of Christian Outreach in Statesville, N.C. Barbara retired from Clark Equipment after 25 years. She later started working part-time at the YMCA of Statesville and later Parks and Recreation until her passing. Barbara was a people person and loved to talk. She would talk about her family members but often talked about her grandson and his love of basketball and her granddaughter being in medical school and a future doctor. She was a proud mother and grandmother.
Barbara was preceded in death by her father, James Alvin Turner Sr., and her baby sister, Tonya Yvette 'Vette' Turner.
She leaves to cherish the memory of her life, the one most like her, her twin, her one and only baby boy, Mitchell L. Turner (Kimberly) of Charlotte, N.C.; one grandson, Myles (Charlotte) and one granddaughter, Quiara (Durham); her devoted mother, Maggie Turner (Statesville); sister, MaryAnn Outlen of Maryland; brother, James Alvin 'Nuck' Turner Jr. (Statesville); a special aunt, Virginia Lazenby; a special cousin, Landa Houston; close friend, Agnes 'Button' Imes; close friend, Mike Holloman; two special and loving nieces, Forlisha and Shanna; three nephews, Alan, James (Squirt), and Blake; great nieces and great nephews, A'Naya, Niesha, Alan II (Ace), Nevin, Kaiden, and Mekhi; and a host of cousins and friends.
A Celebration of her Life will be held on Sunday, August 6, 2023, at 2 p.m. in the Chapel of Nicholson Funeral Home with Bishop Thomas Outlen officiating. The family will receive friends one hour prior to the service beginning at 1 p.m.
Nicholson Funeral Home has the honor of serving the family.