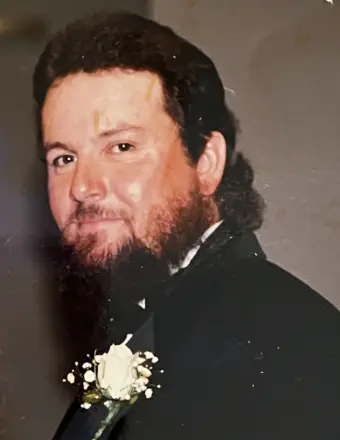 David Lee Settlemyer, 61, passed away on Wednesday, August 2, 2023. He was born In Catawba County, N.C., to the late Burt Settlemyer and Ina Stevenson Settlemyer.
David was a loving husband, father, and grandfather. He enjoyed spending time with his grandchildren and always talked about them. He enjoyed being outdoors fishing and hunting. He was known for his outgoing personality. He loved meeting and talking to new people and was said to have never met a stranger. David worked as a diesel mechanic for many years. He worked for Piedmont Explosives, Davis Oil Company and Perdue Farms. He fought a courageous fight with cancer for over five years and will be missed by many, including his beloved dog Piper.
He was preceded in death his parents and brother, Roger Settlemyer.
David is survived by his wife, Jan Settlemyer; stepson, John Saunders (Christy); son, Josh Settlemyer; brothers, Freddy Settlemyer (Jessica) and Tommy Settlemyer (Lorri); sisters, Barbara Williams (Riley) and Cheyenne Scott; and grandchildren, Thomas Saunders and Marshall Saunders.
A graveside service will be held at 11 a.m. on Saturday, August 12, 2023, at Union Grove Christian Church Cemetery with Pastor Josh Byrd officiating. Serving as pallbearers will be Don Barcomb, Rhyne Ammons, Jeff Sloan, Larry Upright, Mike Gaither and Albert Nunez. Honorary pallbearers are Thomas Saunders and Marshall Saunders.
The family would like to extend a special thank you to Gordon Hospice House and the staff.
In lieu of flowers the family request that donations be made to Gordon Hospice House or Iredell County Animal Services.
Nicholson Funeral Home is serving the family.