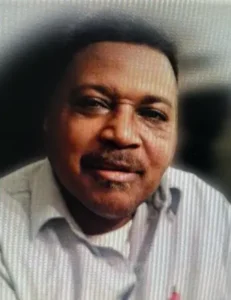 Charles Edward Booth was born on August 6, 1946, in Norfolk, Va., to the late Edward Booth and Ollie Mae Long Booth. He departed this life on August 24, 2023, at the Gordon Hospice House, located in Statesville, N.C.
Charles was known for his kindness, love, and friendly spirit that touched everyone who had the privilege of knowing him. He was a beacon of compassion and generosity. His gentle nature and kind-hearted spirit were evident in his daily interactions. He enjoyed volunteering and visiting the sick and elderly at local hospitals and nursing homes. He was a great friend and brother beloved.
Charles was a faithful member of the Shiloh A.M.E Zion Church, where he served as the President of the Usher Board, a Lay Council member, a member of the Steward Board, and a member of the Golden Agers Club. His compassion is remembered by those who he aided in training to serve as doorkeepers in the house of the Lord. Those who were beneficiaries of his teaching fondly remember the care he took in training individuals to serve the church in the usher ministry. Charles was a happy active member of his Church on a local and District level, and he served faithfully until his recent illness. The legacy of love and kindness he leaves will forever serve as a lesson to people everywhere of what it really means to be a Christian in your heart.
Charles is survived by his brother, William Booth; his sister Sharon (Jeffrey) Brown; niece, Hannah Jackson; nephew, Billy Ray White; special friend, Cheryl Jones; special aunt, Margaret Moore; many cousins; the Marshall, Jackson, Lewis, Morgan, McGee, Morrison, Coney, and Smith families; Cathy Cornelius, Paula Waiter; and a host of family and special friends.
Nicholson Funeral Home is serving the family.