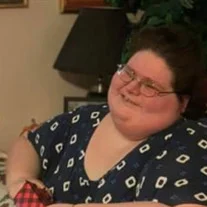 Stacy Lynn Heinen, a beloved daughter and friend, passed away on August 25, 2023, at the age of 38. She was born on December 19, 1984, in Waterloo, Iowa, to her loving mother Darlene Heinen.
Stacy's journey through life was marked with resilience, strength, and unwavering courage. Despite facing physical challenges that led to her disability, she always managed to find solace in the love and support of her family and friends. Though her time with us was too short, she touched the lives of those around her with her infectious smile and compassionate heart.
Stacy was a 2003 graduate of East High School. Although her disability prevented her from pursuing a conventional occupation, Stacy's determination never wavered. Her tenacity in the face of adversity served as an inspiration to all who knew her.
Stacy was preceded in death by her father, Richard Lee Heinen; sister, Tina Marie Heinen; aunt, Sharon White; and grandparents, Hurschel and Shirley Taylor.
She is survived by her devoted mother, Darlene Heinen. Their unbreakable bond was a testament to the strength of a mother's love and the support that sustained Stacy throughout her life.
A service to celebrate Stacy's life will be held in the coming days, allowing family and close friends to gather together and reminisce about the treasured moments they shared with her.
Cavin-Cook Funeral Home, Mooresville, is serving the Heinen family. Condolences may be made to the family at www.cavin-cook.com.