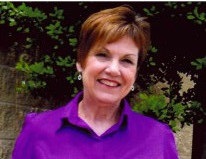 Claudia "Tootsie" Marie Sebastian Morrison, 75, of Statesville, N.C., passed away Sunday, March 12, 2023, at her home.
Mrs. Morrison was born March 20, 1947, in Iredell County, N.C., the daughter of the late Claude Cicero Sebastian and Hazel Becknell Sebastian. Tootsie was a graduate of Statesville High School, Class of 1965, and Mitchell College. In August of 1968, she married her beloved husband, Steven Ray Morrison, who survives. Tootsie made her career as a self-employed insurance agent and was a member of Beulah Baptist Church.
In addition to her parents Mrs. Morrison was predeceased by her grandson, Nolan Ray Morrison.
Survivors include her husband of 54 years, Steven; her daughter, Tonya Marie Morrison; her son, Steven Ray Morrison II (Bridgett); her son, Andrew Glenn Morrison (Tiffany); and her grandchildren, Ben Morrison, Madi-Rae Hellard, Keeli Rae Morrison, Alyssa McKnight, Dustin Ross, Megan Rae Morrison, Sydney Michele Morrison and Salem Rae Morrison. Also surviving are her great grandchildren, Chayden Weed, Weston Tyler Morrison and Mason Rae Cox.
A service to celebrate the life of Tootsie Morrison will be conducted at 3 p.m. Friday, March 17, 2023, at Beulah Baptist Church, Statesville, N.C., with Pastor Brian Burgess officiating. A family committal service in the Beulah Church Cemetery will precede the funeral hour. The family will visit with friends following the service.
Memorials may be made to Hospice of Iredell County, 2341 Simonton Road, Statesville, NC 28625 or to Beulah Baptist Church, 1851 Old Mountain Road, Statesville, NC 28625.
Troutman Funeral Home is serving the family.