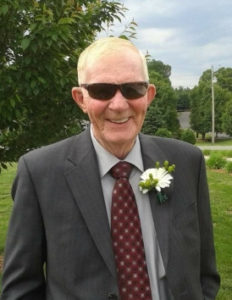 Clifton Kelly Benge, 81, of Union Grove, N.C., passed away surrounded by his family and loved ones on Tuesday, May 23, 2023.
Mr. Benge was born February 18, 1942, in Iredell County. He was the son of the late Earl Ransom Benge and Bertha Moore Benge. Clifton was a graduate of Statesville High School and was a retired captain with the Statesville Fire Department, having served his community for more than 30 years. In 1985 he married his beloved wife Barbara Tutterrow Benge, who survives. Clifton enjoyed reading and watching Westerns, gardening, and fishing. He was a member of Barkers Grove Baptist Church.
Along with his parents Mr. Benge was preceded in death by his four brothers and five sisters.
Those left to cherish the life and legacy of Clifton Benge include his wife of 38 years, Barbara; his son, Timothy Scott "Scotti" (Shannon) Benge; his son, David Alan Benge, granddaughters Hannah (Jared) Benge Parks and Emily Rose (Ronan Kohl) Benge. He is further survived by a special nephew, Gary (Christine) Edwards, and several dear nieces and nephews.
A visitation will be held from 11 a.m. to 12 noon on Friday, May 26, 2023, at Barkers Grove Baptist Church. A funeral service remembering Mr. Benge will be conducted at 12 noon in the church sanctuary with the Rev. Keith Stanley and Rev. John Parks officiating. Burial will follow in the church cemetery.
Those wishing to make memorials are asked to consider the American Diabetes Association.
Troutman Funeral Home is serving the family.