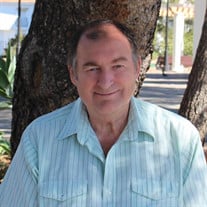 Clyde "Buddy" Caldwell Millsaps Jr., 73, of Mooresville, N.C., passed away on September 24, 2023, at Accordius Health in Mooresville. He was born May 10, 1950, in Mooresville, and was the son of the late Clyde Caldwell Millsaps Sr. and Martha Sloop Millsaps.
In addition to his parents, he was preceded in death by his sister, Barbara Millsaps Murdock, and brother-in-law, William Grover Sloop.
He leaves a lasting legacy to be cherished by his survivors, including his wife of 35 years, Yolanda E. Millsaps of Mooresville; sons, Matthew Millsaps and wife Betsy of Charlotte and Jan Les Heredia and wife Iya of Charlotte; grandchildren, Ella Heredia and Kylin Millsaps; sister, Carol Millsaps; brother Daniel Millsaps; brother-in-law, Jack Murdock; nieces Karen Murdock and Kristen Murdock Carter and her husband Jesse and their children Kate and Jesse Jr.
Buddy was a veteran of the United States Air Force. He was stationed in several countries all over the world, including Japan, Korea, Philippines, England, Germany, and Zaragoza, Spain where he met his wife, Yolanda. He served for almost 21 years from 1974 until his retirement in 1991. Coming back home to Mooresville, he worked at the family business and served as General Manager and Vice President of Mooresville Ice Cream Company (DeLuxe Ice Cream) from 1991 until his second retirement in 2009.
Buddy loved to travel and was totally content on the road. He once drove to San Padre, Texas, from Mooresville without stopping, a 15-hour drive. He had been in almost every state in the U.S., including Hawaii. He missed some when his health started to decline.
A graveside service with full military honors will be held at 2 p.m. on Wednesday, November 15, 2023, at the Salisbury National Cemetery with Chaplain Russell Files officiating.
The family would like to extend their sincere appreciation to all physicians and nurses of Lake Norman Regional Medical Center, nurses of Hospice & Palliative Care of Iredell County, and the wonderful staff of Accordius Health at Mooresville for providing compassionate and supportive care. Your kindness will never be forgotten.
Special thanks to all of Yolanda's friends for their love and support at this difficult time.
In lieu of flowers, memorial donations may be made to the Parkinson's Foundation and the American Cancer Society.
Cavin-Cook Funeral Home & Crematory, Mooresville, is serving the Millsaps family. Condolences may be made to the family at www.cavin-cook.com.