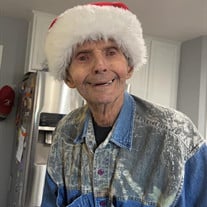 Clyde Henry Severance, 91, of Mooresville, N.C., passed away on Friday, September 15, 2023, at the S. Mitchell Mack Hospice House in Mooresville.
Born January 19, 1932, in Concord, N.H., he was the son of the late Henry Clyde Severance and Alice May Rothwell Severance.
Mr. Severance was retired maintenance staff for a property management company. He was a U.S. Navy veteran and enjoyed bowling.
He was preceded in death by his wife, Dorothy May Crane Severance, and grandson, Keith Severance.
He is survived by his children, Lisa Marie Schauseil and husband Terry, Charlene Spofford, John Michael Severance and wife Denise; girlfriend, Joyce Renegar; sister, Virginia Gagne; and five grandchildren, Bryce Schauseil, Autumn Schauseil, Michael Severance, Richard Spofford and Jonathan Spofford.
A graveside service will be held at 11 a.m. on Thursday, September 28, 2023, at Salisbury National Cemetery with full military honors.
In lieu of flowers, the family asked for donations to be made to the S. Mitchell Mack Hospice House in Mooresville, NC.
Cavin-Cook Funeral Home, Mooresville, is serving the Severance family. Condolences may be sent to the family at www.cavin-cook.com.