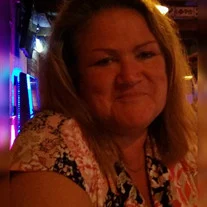 Corina May "Cori" Shano Strickland, 57, of Statesville, N.C., passed away on Thursday, November 2, 2023. She was born on April 6, 1966, in Canada to the late Robert and Sandra Nicole Shano.
Those left to cherish her memory are her children, Cassiday Hernandez, Cody Pittam, and Lindsey Kyles; brothers, David Shano, Glenn Shano, and Jeff Shano; sister, Angie Shano; four grandchildren; numerous nieces and nephew; and her African Gray Parrot, Sam.
A Memorial Service will be held at 4 p.m. on Saturday, November 11, 2023, at the Chapel of Cavin-Cook Funeral Home, Mooresville.
Cavin-Cook Funeral Home is proudly serving the Strickland family. Condolences may be made to the family at www.cavin-cook.com.