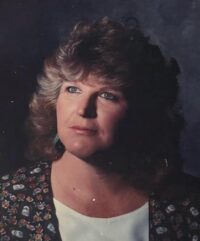 On October 31, 2023, Victoria Mayhew Ivester, 68, passed away peacefully in her sleep in Gray Court, S.C.. She was born to the late Jimmie Franklin Mayhew and Peggy VanPelt White.
She was a gypsy at heart who loved to travel. Wherever she was at the time, she made it home. She spent many years traveling with the carnival, including the last few years. She also served in the U.S. Air Force, where she continued her education to become a nurse. She acquired a love for cards and gambling while living in Las Vegas.
In addition to her parents, she was preceded in death by her daughter, Nikki Getz, and grandsons Christian and Ryan.
She is survived by her son, Michael Vaughn; siblings, Buster and Chuck Mayhew, and Kathy White Cavin (Lee); grandchildren, Candace, Catherine, Kimi, Joshua, Sarah (Jeremy), Graci (Tyler), Valerie (Levi), Destiny (Zane), and Kelsey; along with numerous great grandchildren, nephews and nieces. She has many long-time special friends and loved them all.
If you would like to donate in her memory, please do so at your local animal shelter as Vickie had an unconditional love for animals, or to your favorite charity.
A service will be held at a later date.