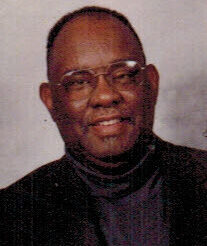 Mr. David Lewis Smith, 79, was born in Iredell County, N.C., on March 16, 1944, and was the son of the late David "Bill" Smith and Gertrude "Baby Doll" Kimbrough Smith. He departed this life on Sunday, October 29, 2023, at Iredell Memorial Hospital in Statesville, N.C., following an extended illness.
He was preceded in death by his siblings, Alfredia Smith, Peggy Ramsey, Elve Smith, James Robert Smith, and Jimmy Ferguson; brother-in-law, Audrey Ramsey; nephews, Dennis White, Craig White and Kenny Smith.
David was a graduate of Unity High School, Class of 1964. He retired from Hunt Manufacturing. He was a member of Davidsonville Baptist Church, where he served as President of the Senior Choir, as an Usher, member of the Trustee Board and a member of the Support Staff of Rutledge and Bigham Mortuary, Inc.
David leaves to cherish the memory of his life his sister, Margaret White of Statesville, N.C.; nieces, Tamar Mason and Anika White, both of Statesville; nephews, Shavon (Julie) White and Marcus White, both of Statesville; Keith (Janeen) White of Opa Locka, Fla., and Robert Smith and Gary Smith, both of Winston-Salem, N.C.; sister-in-law, Betty Smith of Winston-Salem, N.C.; and a host of great nephews, great nieces, cousins, special cousins, including, Mary "Babe" Patterson and Lajune Henry Turner; special friends, Wesley Davis, Stacey Cater and Kelly Stevenson; church members, other relatives and friends.
Rutledge & Bigham Funeral Home is serving the family.