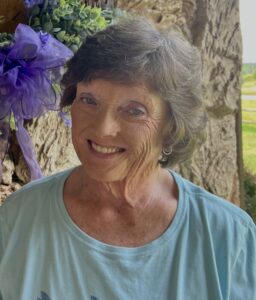 Delane McLelland Porter, 78, of Statesville, N.C., passed away on Thursday, October 5, 2023, at Forsyth Medical Center in Winston-Salem, N.C.
Mrs. Porter was born June 14, 1945, in Iredell County. She was the daughter of the late Floyd Lee and Jessie Irene Pharr McLelland. Delane was a graduate of Central High School and Kings Business School and was a member of Society Baptist Church. She made a lifelong impact on her children as a homemaker, and she dearly loved each member of her family. She enjoyed her flowers and working in her yard. She married her beloved husband Eddie in 1967 and together they shared 56 years of marriage.
Those left to cherish the life and legacy of Delane Porter include her husband Eddie; her son, Shane (Amber) Porter; her daughter, Amanda Porter; her grandson, Caleb Porter; her granddaughter, Amber (Cole) Shore; her step granddaughter, Mallorie Hemric; and her great grandson, Miles Shore.
A funeral service will be conducted at 3 p.m. on Sunday, October 8, 2023, at Society Baptist Church with burial to follow in the church cemetery. Pastor Kevin York and Pastor David Childress will officiate. The family will receive friends following the interment in the church fellowship hall.
In lieu of flowers, the family requests that memorials be made to Society Baptist Church, 879 Garden Valley Road, Statesville, NC 28625.
Troutman Funeral Home is serving the family.