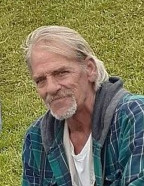 Steven Wayne Pauley, 61, of Troutman, N.C., passed away unexpectedly on Wednesday, October 4, 2023, at Iredell Memorial Hospital. He was born on January 25, 1962, in Oak Hill, W,Va. He was the husband of Vickie Call Pauley and the son of the late Warren Pauley and Linda Baldwin Pauley.
Steve was active in the U.S. Army from 1980-1982. He was an avid coin collector later in life and enjoyed restoring old toys and antiques. He loved to hunt, fish, and camp, and spend his free time outdoors. His grandchildren were his motivation in life and his reason for living. He never missed any events to see "his boys." Even though Steve's time here on earth is finished, he will continue to live on through his selfless decision to be an organ donor and give the ultimate gift of life.
He is survived by his wife Vickie Pauley of Troutman; one daughter, Marquita (David) Ireland of Statesville; and four grandchildren, Bentley and Maverick of Statesville and Christian and Alexis Call of West Virginia. He is also survived by his mother, Linda Pauley; and one sister, Teresa Pauley, both of Culloden, W.Va.; as well as several aunts, uncles, and cousins.
In addition to his father, Steve was also preceded in death by two stepsons, Brian and Steven Call; and one granddaughter, Skylar Call.
A Celebration of Life Service will be held in Steve's memory in the near future and will be announced as soon as it is scheduled.
Troutman Funeral Home is serving the family.