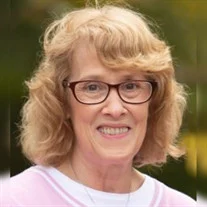 Diane F. Lawler Heal was born 1948 in East St. Louis, Ill., passed away peacefully on October 22, 2023, in Huntersville, N.C., surrounded by her loving family. Diane graduated from Southern Illinois University in Edwardsville, Ill., where she met and later married her husband of nearly 53 years, Stephen Ray.
Diane raised three children, earned her master's degree, and built a successful professional career. She was one of the first female executives at National Steel, starting as an entry-level accountant and working her way up the corporate ladder. Diane was a role model for strong women — a competent executive as well as a caring wife and mother. After retiring from IT management in 2006, Diane channeled her passion and creativity into being a grandparent. She invented unique games for her grandsons such as Scary Spider, Magic Box, and Potter.
Diane is survived by her husband, Stephen Ray Heal of Mooresville, N.C.; her three children, Stephen (Jennifer) Heal of Johns Creek, Ga., Karen (Tony) Selcz of Mooresville, N.C., and Jennifer Heal of Crown Point, Ind., as well as her two grandchildren, Brennan and Brady Selcz of Mooresville, N.C. She is also survived by her sister Janet (Steve) Fink of Bolingbrook, Ill.; and her brother, Dennis (Mary Ann) Lawler; as well as numerous nieces and nephews. Diane was preceded in death by her parents Lawrence and Celia Lawler.
In following with her last wishes, there will be no funeral services. The family asks that anyone wishing to pay their respects do so by making a donation to Alzheimer's Association or to a charity of their choosing.
Cavin-Cook Funeral Home is serving the family.