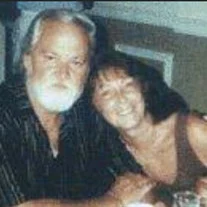 Donna Bella Klima, 76, of Mooresville, N.C., passed away on Thursday, October 12, 2023. She was born on March 9, 1947, to the late Frank and Marie Puso Bella.
Donna was a member of St. Joseph's Catholic Church in Bogota, N.J. She enjoyed watching TV and doing crossword puzzles, but mostly she loved being with her grandchildren. She loved her family and will be greatly missed.
In addition to her parents, she was preceded in death by her loving husband, Frank Klima; sister, Helen Mussela; and brother, Patrick Cheico.
She is survived by her sons, Michael Klima and wife Maria, Jeffrey Klima and wife Courtney, and Daniel Klima and wife Tracy; brother, Joseph Bella; grandchildren, Antonio, Michael, Lucas, Nicholas, Samantha, Daniel, and Anthony.
A Celebration of Life will be announced at a later date.
Cavin-Cook Funeral Home, Mooresville is proudly serving the Klima family.