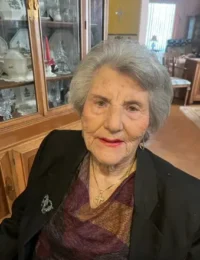 Edith Englebert, 91, passed away July 10, 2023. She was born in Germany on April 30, 1932.
She was preceded in death by her first husband, James Root of Pennsylvania. She was also preceded in death by her husband of almost 50 years, Jack Englebert, and a son David Englebert.
Left to cherish her memory are her two sons, Michael J. Root & Gary W. Englebert. Along with several grandkids & great grandkids.
The family will hold a private memorial at a later date.
Nicholson Funeral Home is serving the family.