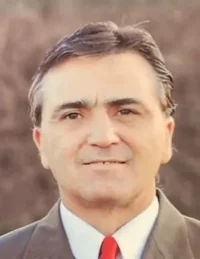 Henry G. Williams II, 59, of Statesville, died Sunday, July 16, 2023, after a long illness.
He was born in Tyrell County, N.C., on October 26, 1963, to the late Richard G. Williams and Betty Jane Harris Williams.
Henry was a commercial fisherman and former owner/operator of Friendly Family Restaurant. He was a true sports fanatic and loved the Yankees. He coached football and baseball for all three of his sons' teams. More than anything else, he loved his family and the time spent with them.
Those left to cherish his memory include his wife of 31 years, Marsha Combs Williams; sons, Kevin Williams, Kory Williams, and Daniel Williams; granddaughter, Emma, and her mother, Hannah Fink; three brothers, Odell Williams (Viola), Richard Williams (Kristie), and Shane Williams (Kaila); two sisters, Charmayne Johnson (LB) and Tammy Equils; and numerous nieces and nephews.
A Celebration of Life Service will be held Saturday, July 29, 2023, at 2 p.m. at Monticello Methodist Church with Rev. H.L. Talbert officiating. The family will visit with friends following the service.
In lieu of flowers, memorials may be given to Monticello Methodist Church, 308 Island Ford Road, Statesville, NC 28625 or to Swan Quarter Christian Church, 141 2nd Street, Swanquarter, NC 27885.
Online condolences may be left at www.nicholsonfunerals.com.
Nicholson Funeral Home is honored to serve the Williams family.